Home of the portable CNC concrete engraver. The CNC Pro engraves concrete, metal, stone, ceramic, wood and much more.
Some projects people do with the CNC PRO are jaw-dropping. This one from Michael Wanco of Bolder Engraving is amazing. He had an outstanding marbled blue epoxy floor, already stunning on its own, upgraded to an impressive compass rose. Outstanding work we just had to share.
Here are the pictures of the process. The design is approximately 6ft in diameter making it quite the statement.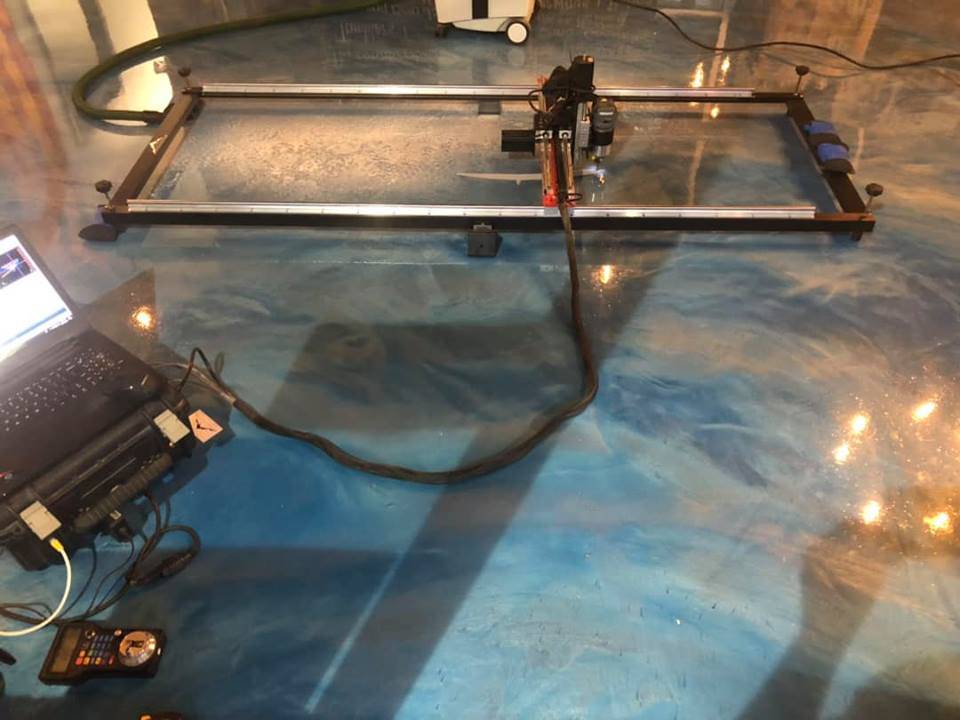 The CNC PRO can do any size engraving needed. The possibilities are done through a method called tiling. This is possible as the software creates the tiles with the image and helps the CNC PRO owner know where to move the machine on the floor to match the design.
Michael designed this piece in three tiles.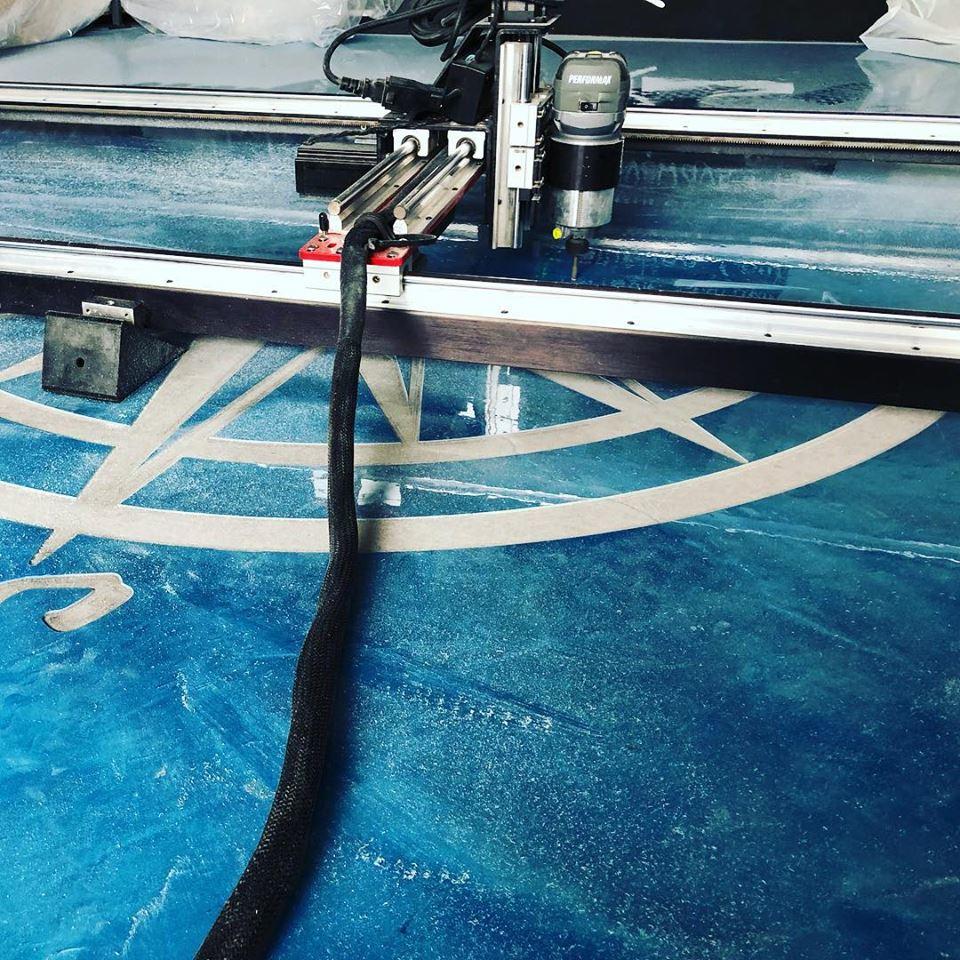 Details of the engraving include using a new bit. Michael is using the new 1/4" bit (which is cutting the epoxy like butter) while floating the head. It is running approximately 1 inch per second. The program is running smooth.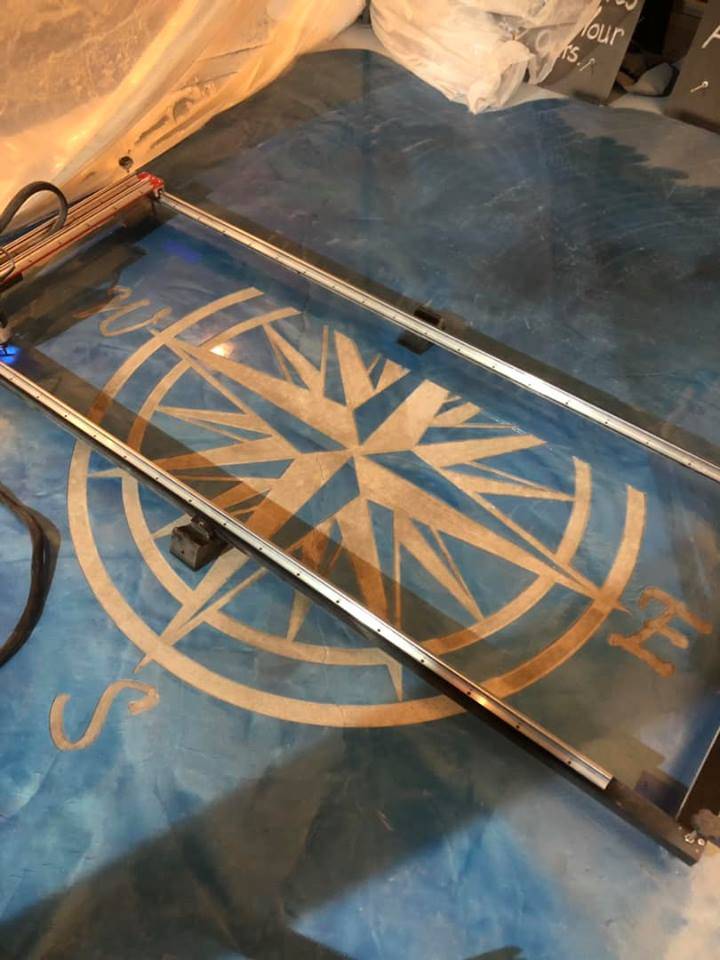 In full disclosure, Michael Wanco is an authorized CNC PRO distributor as well as one of the top contractors for this work. He trains the people who purchase a CNC PRO with him. His work is always top rate just like his training.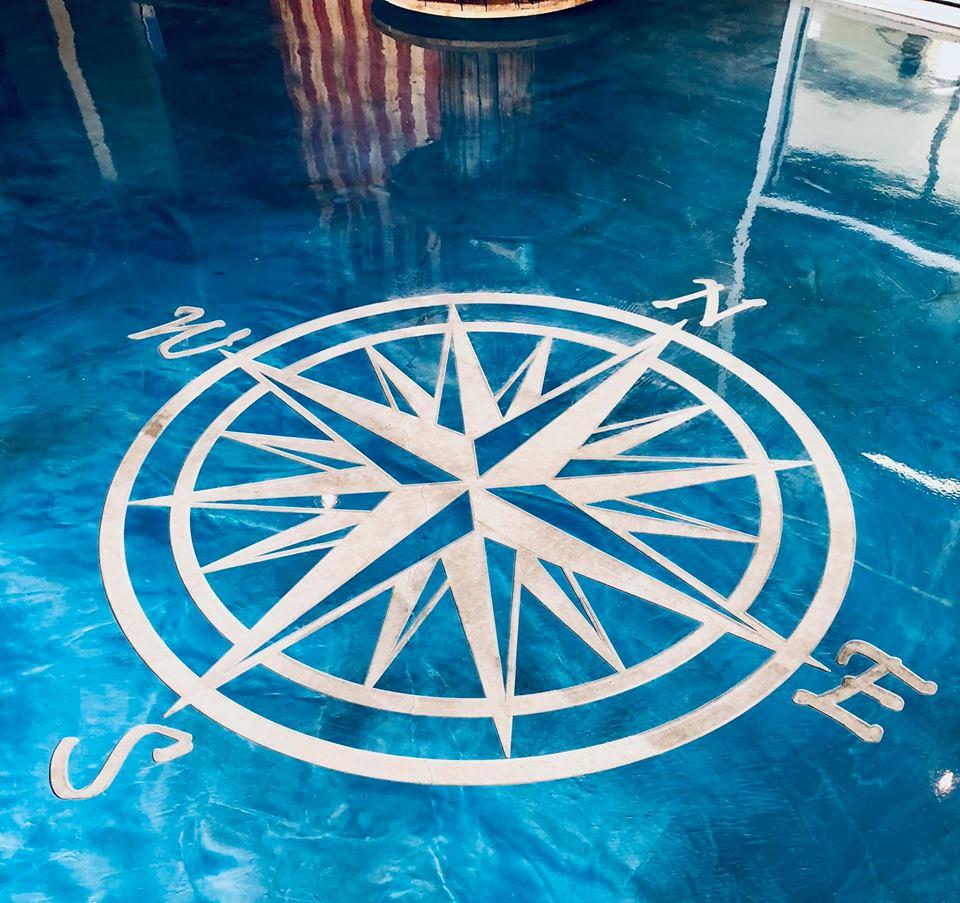 This job is incredible. Bolder Engraving has more photos on their website: https://www.bolderengraving.com/
Be sure to meet him and the rest of the RedArt Technologies team at World of Concrete 2019. We are located in the South Hall: S13351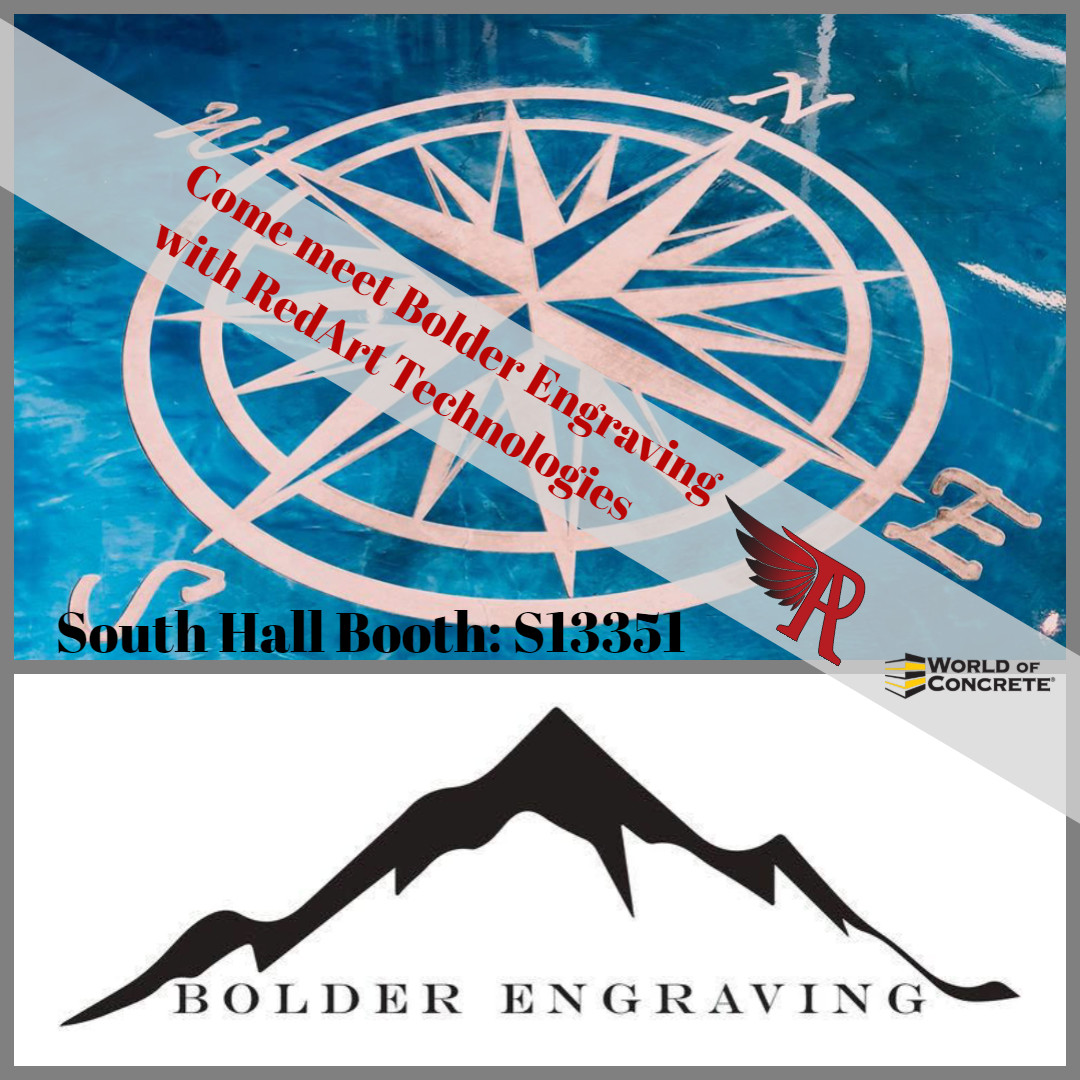 The post Blue Compass Rose appeared first on Red Art Technologies.