Tips For Starting An Engraving Business
Over the last five+ years we have received feedback from our CNC Pro owners, as result, the following is not financial, legal, tax or business advise; and is made available to you as-is. Red Art Technologies is not responsible for how you use or digest this material.
Some Considerations When Starting Your Engraving Business
Organize as an LLC (Limited Liability Company) or C Corporation with your State secretary (applies to US based customers, foreign users should seek equivelent protections) 
Note: DBA's offer no protections.
Obtain and maintain at least 2 million dollar business liability insurance. Prividers like Next Insurance offer cost-efficient coverage.
Budget at least $500/month for marketing (see Marketing Strategy)
Have a clean and safe means of transportation (keep in mind transporting large boulders)
Consider business continuity in all positions, even yours as the founder.  Be redundant and document your processes.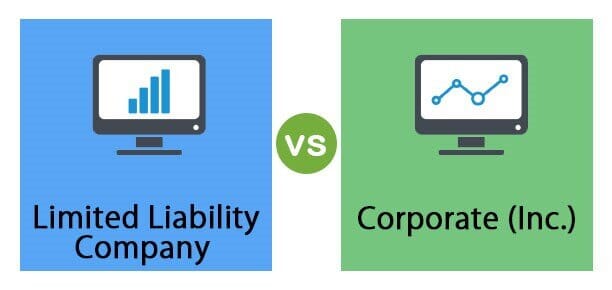 Pavers
(engraved and colored)
12" x 12" ……………..$35 – $65
16" x 16" ……………..$40 – $70
18" x 18" ……………..$50 – $85
Boulders
(engraved and delivered)
2′ x 2′ ……………..$1,000
4′ x 4′ ……………..$3,000
5′ x 6′ ……………..$7,000
Concrete
(on-site per square foot)
Engraving ……..$65 – $100
Epoxy/Color-Inlay ….. $150 – $200
Price setting is your responsibility.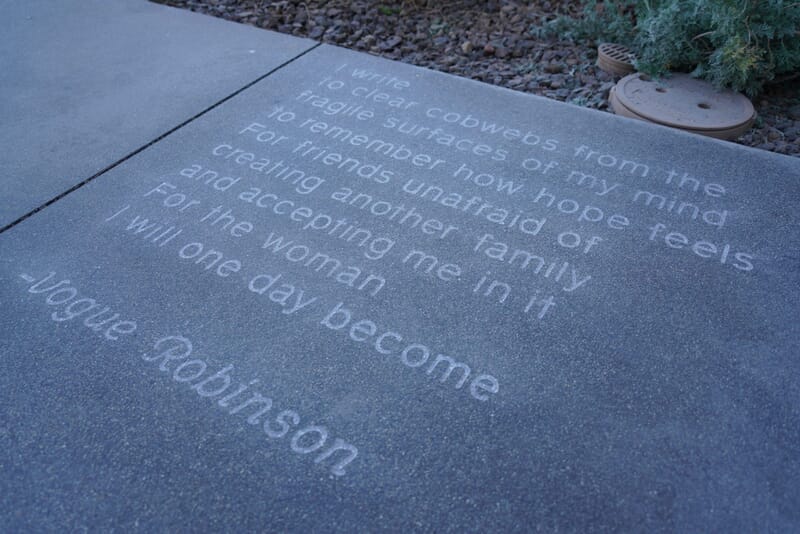 Some Factors to Consider In Setting Prices
Suggested price guidelines from us (see Pricing Matrix)
Depth of the cut
Size of the cut
Tooling fees
Computer time
Trip charges
Meals and lodgeing, if applicable
Labor costs
Advertising and Marketing
Not financial or business advise but made available to you as-is.
When Drafting, Creating and Closing Leads:
Consider a policy that you must spend a minimum of $500 per month on local marketing, contribut $300 per month to an Advertising Fund.  It is not unusual to spend upwards to $10,000 on initial marketing campaigns.
Maintain accurate records regarding the efficiency of your campaigns, ads and target audience.  This is crucial for determining and improving marketing methods.
Target Markets May Include:
Commercial Projects
Flooring Estimators
Architects And Designers
Landscape Designers
Farms & Ranches
Concrete Contractors
Builders and Developers
Residential Buildings
Commerical and Nonprofit Organizations
Cities and Munincipalities
Schools and Colleges 
State / National Parks and Facilities
Local Branches of Federal Agencies
Within Larger Companies – Seek whomever is in charge of purchasing materials.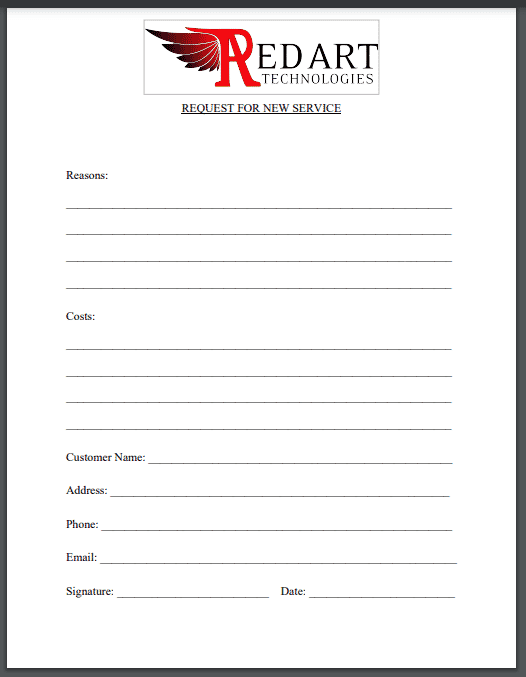 This form may be re-branded with your logo. It is a fillable PDF. Click on the image above to download the form.
Nonprofit Paver Program
Schools
Foundations
Charities
Munincipalities
Churches and Religious Facilities
Concrete Engraving
Carpet Stores / Estimators
Tile Stores and Flooring Companies
Architects and Designers
Flooring Supplyhouses
Builders and Contractors
Not financial or business advise but made available to you as-is.
14 Tips For a Successful Trade Show
Find out who will be attending
Bring your "A team"
Prepare your staff
Be ready to give product demos
Be physically prepared
Include seats or lounge space at your booth
Give away stuff for free
Be proactive
Become a speaker
Assemble a memorable display.

Live engraving will draw a crowd

.  When engraving into softer surfaces such as cementboard, you may turn the RPM down on the router to reduce noise, but keep in mind, the noise is what draws a crowd. (If you cannot run the machine, create a recording of an engraving or run it in ghost pass mode)
Bring business cards and brochures (see Marketing Material)
Take lead notes (using a CRM like Hubspot or a pen and paper)
Follow up with urgency (DO NOT LET IT GO MORE THAN 3 DAYS)
Engage on social media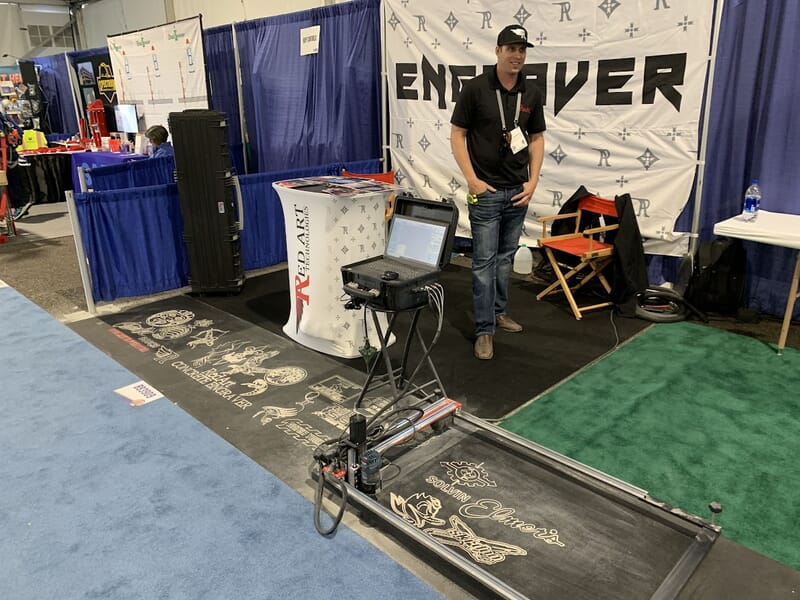 Red Art produced social media materials may be re-branded and distributed.* 
*Distributing material from the Facebook Owner's group without permission is not allowed.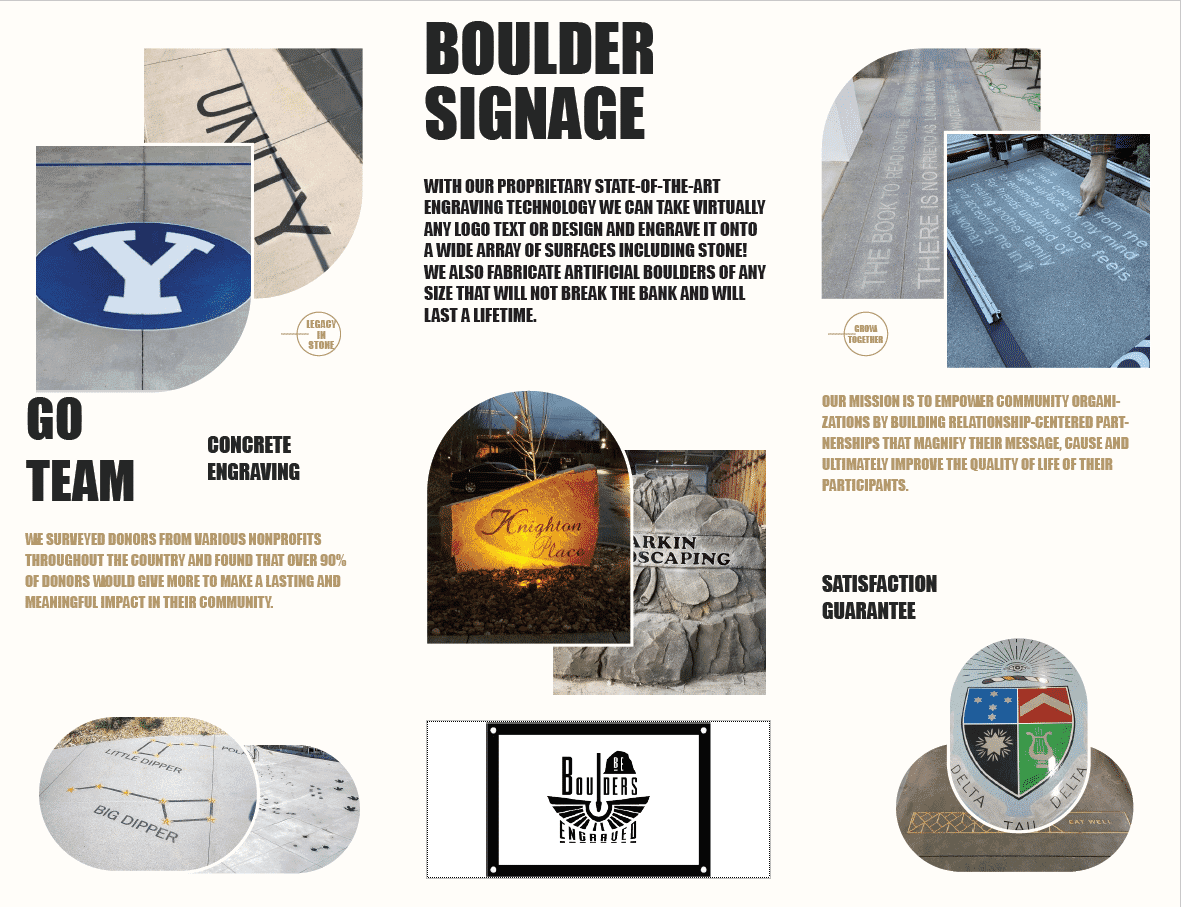 We have included both editable (for graphic artists) and VistaPrint ready (blank) formats. Email adam@redarttech.com if you have any questions for this section.
Using Graphical Templates: