Thank you for stopping by Red Art Technologies™
We provide a turnkey method for our CNC Pro owners to deliver engraving services for their clients. With our patented portable engraving machine, owners can provide this valued service almost anywhere. As an owner, your customer base could include the homeowner who may want his/her street number engraved on a boulder at the end of a driveway. Or it could be a large non-profit looking to sell naming rights and have the donors' names engraved. Or an architect or landscaper looking to individualize a residential or commercial setting. There is a strong and increasing market for the service that we offer. Please take a look at what we have to offer, and if it's a concept that interests you, we'd welcome the chance to talk further.Again, thanks for stopping by – and we hope to hear from you after you've had a chance to review our materials. Best of luck in your journey!
Our Story: Where Imagination and Technology Meet
Red Art Technologies™ revolutionizes the engraving industry with its innovative techniques. The company is spearheaded by Henry Ashworth, a resident of Salt Lake City, who developed the world's first patented on-site engraving system, the CNC Pro. The company is supported by a team of skilled engineers, Adam Burner and Ralph Hansel. With the use of Computerized Numerical Control technology, their portable engraver can easily customize concrete and other surfaces with any typeface, logo, pattern, graphic, or image, on almost any surface. It is a game-changing technology that allows for unique and creative designs to be engraved with ease.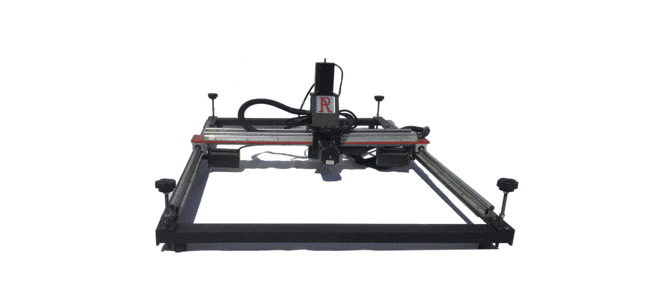 CNC PRO
Concrete Engraving System
Now includes 6 foot Rails Extensions
System Includes:
CNC Pro Concrete Engraving Machine
Laptop and Software
Concrete Engraving Bits
Military Grade Traveling Case
CNC Remote
Engraving Router
Rails Extensions
Self-paced training program included with purchase
Online community of fellow owners for support and ideas
1 year warranty on all non-wearable parts, including the laptop, software, and components
Portable and can be used on any surface
Engraves any size, logo, text or design
Engraves up to 2 inches into the concrete surface
Can be used to engrave safety signage, QR codes, and custom stamps
Provides endless possibilities for creativity and customization in the concrete industry
Easy to operate, even for those without computer knowledge
Turnkey method for owners to deliver engraving services to clients
Strong and increasing market for the service offered by the CNC Pro Engraving System.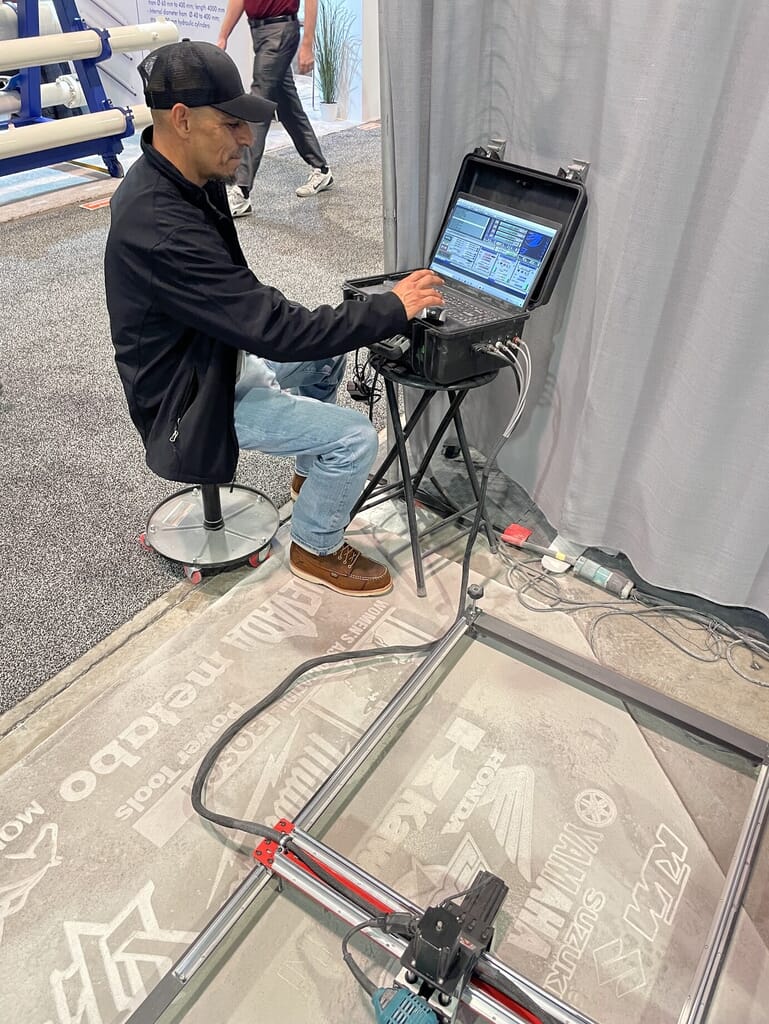 Owner's Portal:
In addition to the features listed earlier, the Owner's Portal for the CNC Pro Engraving System provides even more benefits for owners, including:
Access to a library of design templates to inspire and aid in the creation of custom designs
Tips and tricks for achieving optimal results with the machine
Marketing materials to help owners promote their engraving services to potential clients
Step-by-step tutorials and videos for operating and maintaining the machine
Additional training resources, such as webinars and live demonstrations
Priority technical support from the RedArt Technologies team
The CNC Pro Engraving System truly revolutionizes the concrete industry by offering a portable, versatile, and easy-to-use engraving solution with endless possibilities for customization. Whether you're an entrepreneur, small business owner, landscaper, or contractor, the CNC Pro can add value to your existing services and expand your customer base. With a comprehensive Owner's Portal and strong market demand, the CNC Pro Engraving System is a smart investment for any business owner looking to grow and diversify their offerings.
The CNC Pro for use on various surfaces, including concrete, wood, rocks, and boulders. The system allows for easy customization of surfaces with any typeface, logo, pattern, graphic, or image. The company provides training and support to its customers, including self-paced training materials (on-site training is available for an additional fee), and access to an online community of fellow owners. The CNC Pro is built to be durable and is backed by a 1-year warranty on all non-wearable parts, including the laptop, software, and components. Red Art Technologies aims to offer endless possibilities and self-sufficiency to its customers, whether they are concrete finishers, general contractors, real estate agents, epoxy gurus, or entrepreneurs. The company also focuses on safety signage and aims to provide virtually indestructible signage to various industries. With a strong and increasing market for the services they offer, Red Art Technologies is dedicated to helping its customers succeed and grow their businesses.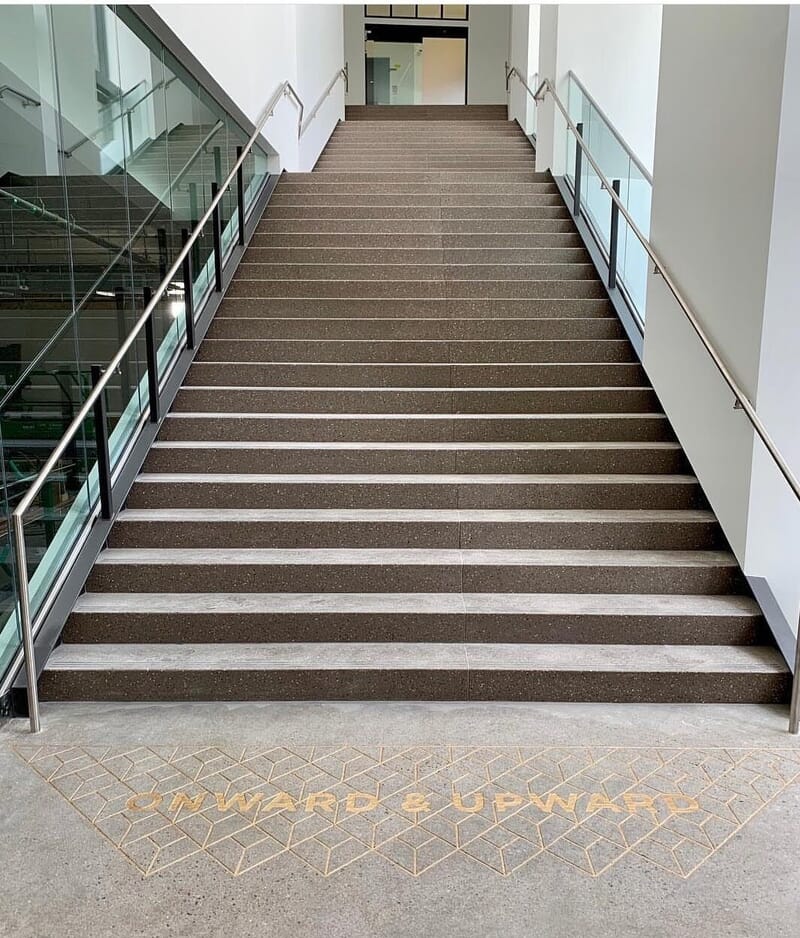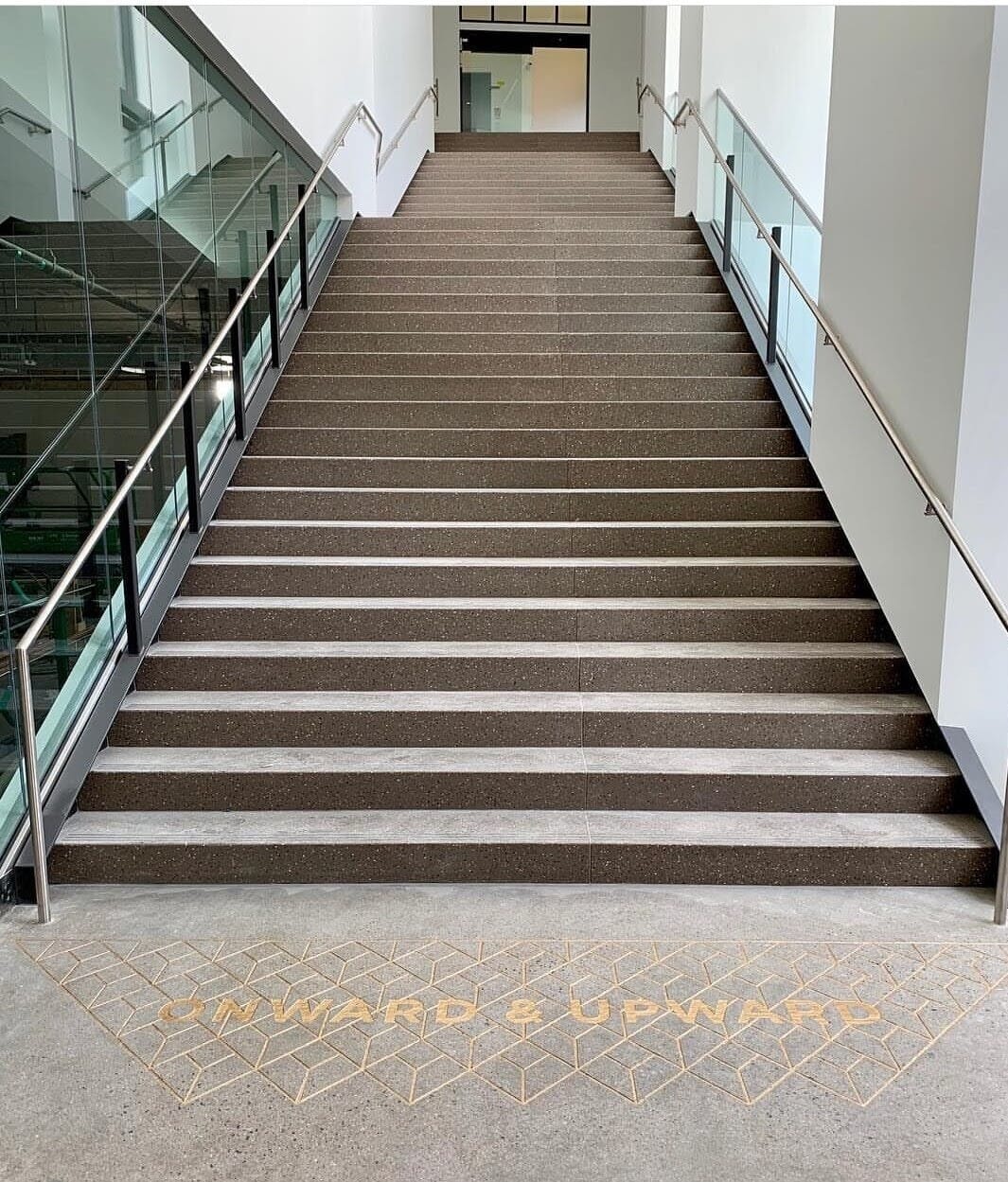 What do I do next?
Don't miss out on this opportunity to add a new dimension to your business and set yourself apart from the competition. If you're ready to take the next step and learn more about the CNC Pro Engraving System, simply fill out the contact form below and tell us a bit about yourself. We'll review your submission and get in touch with you to set up a time to talk. Whether it's by phone, video conference, or in person, we're here to answer any questions you may have and help you get started on the path to success. Contact us today and let's explore the endless possibilities of the CNC Pro Engraving System together!
Check out some of our recent projects using the CNC Pro Engraving System! From stunning custom logos to intricate designs, the possibilities are endless. Get inspired and see what our machine can do for you.
Red Art Technologies' very own Henry Ashworth was tasked with engraving LogMeIn's logo onto a finished concrete surface, showcasing the CNC Pro's capabilities. The logo spans an impressive 11 feet with the entire design stretching over 30 feet in length. The entire design was filled in with fast-drying epoxy to ensure durability and longevity. Pictured is the CNC Pro with the newly added accessory rail extensions, effectively doubling the engraving area from 24" x 36" to 72". This expanded engraving area provides even more creative possibilities for entrepreneurs, small business owners, contractors, and landscapers looking to provide customized engraving services to their clients. The CNC Pro's ability to handle such large-scale and intricate projects sets it apart from other engraving machines in the market, making it an ideal investment for those looking to take their engraving services to the next level.