Your
Life
is Our Expression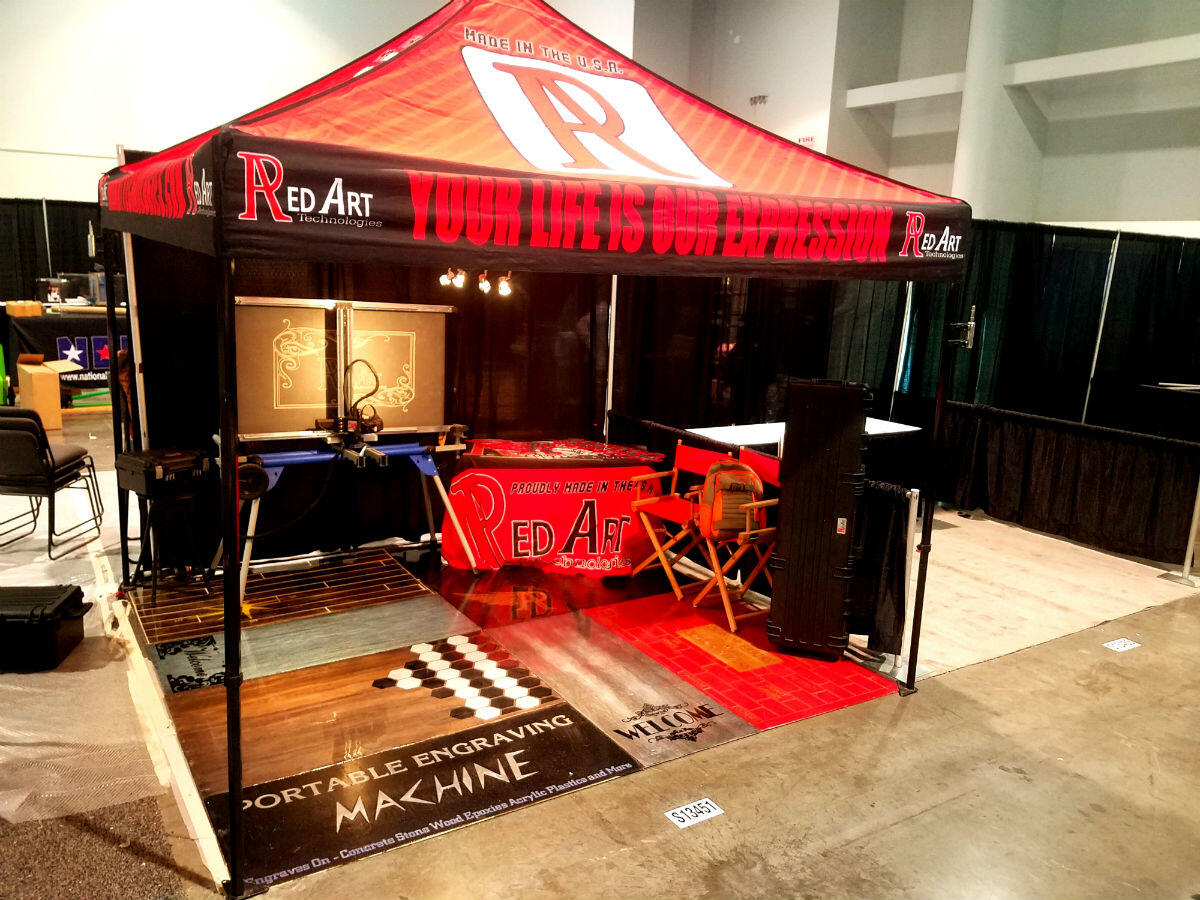 RedArt Technologies was created by Bountiful, Utah resident Henry Ashworth.  Mr. Ashworth developed the CNC Pro portable engraver to meet the demand for businesses, entrepreneurs and non-profit organizations.  Customize surfaces with any typeface, logo, pattern, graphic or image they desire.  This makes everything quick, simple and professional.
We combine top-of-the-line technology with a sophisticated motor-driven mechanical system.  The CNC Pro links to the laptop using the provided software.  The software transforms virtually any image from the computer into a precise engraving on any desired surface.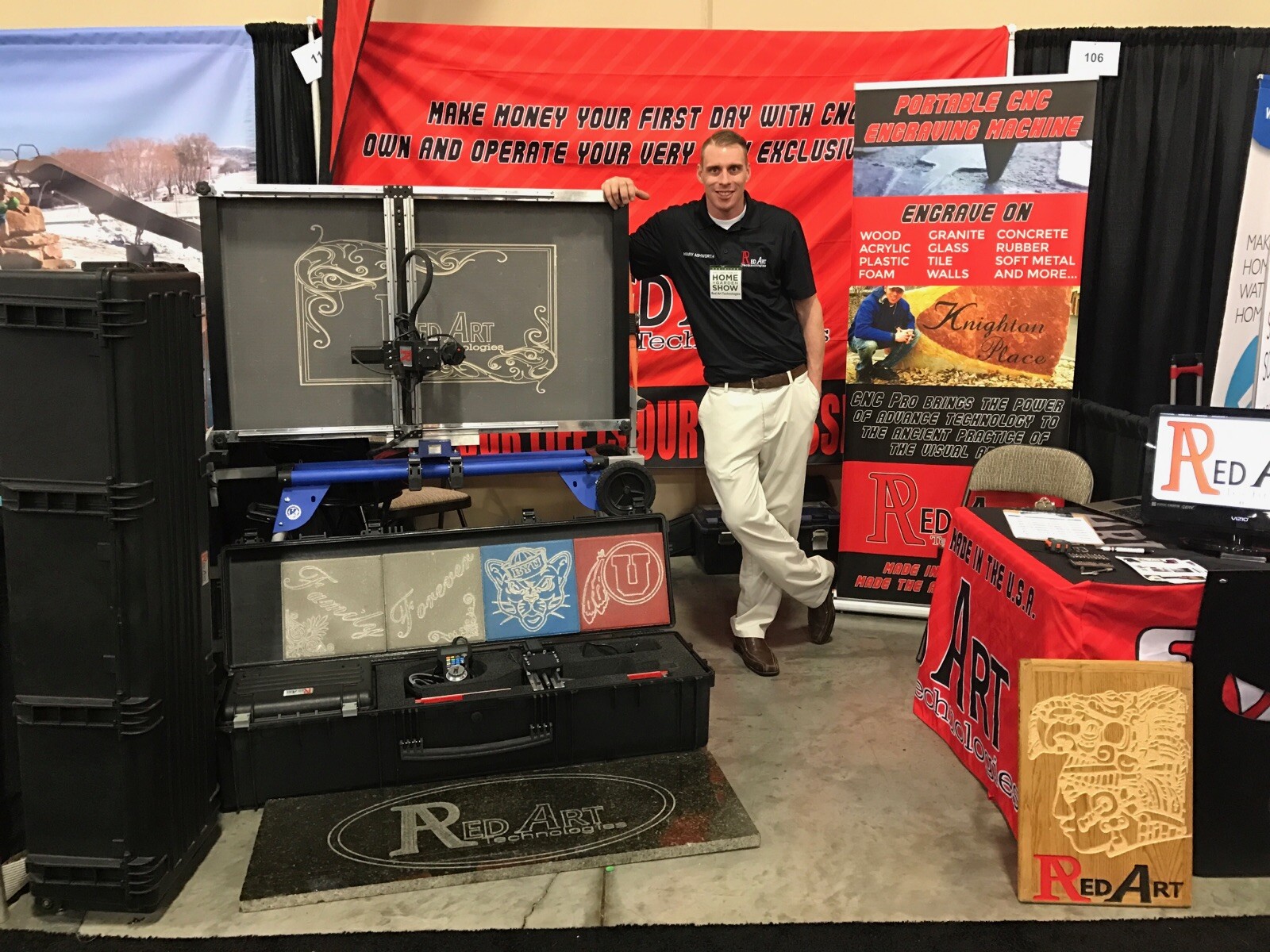 Today the CNC Pro is in extremely high demand with clients that include Hogle Zoo, Black Rifle Coffee Company and Allman's Flooring.  Its revolutionary design, durability, versatility and mobility vertical or horizontal make it adaptable to any situation. It is designed to advertise, commemorate, brand or customize any sign, landmark, bridge or building.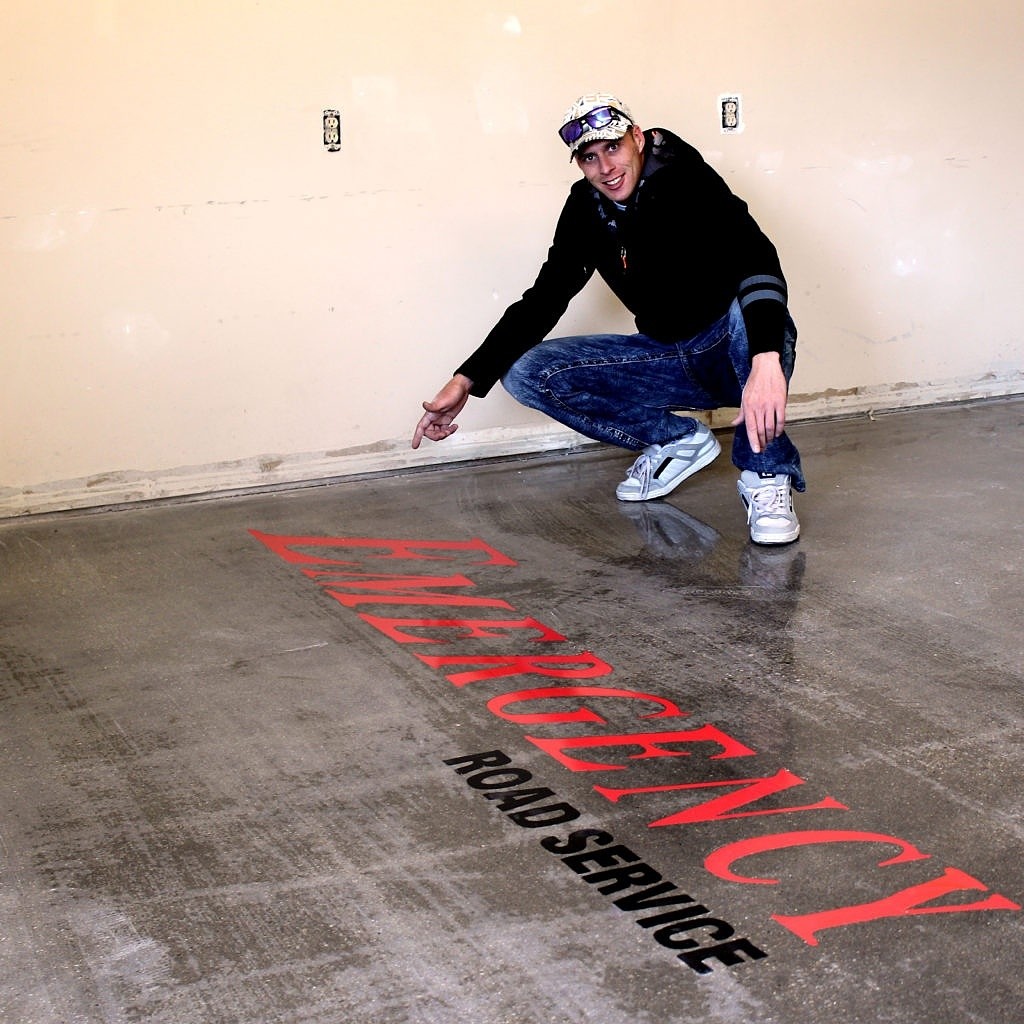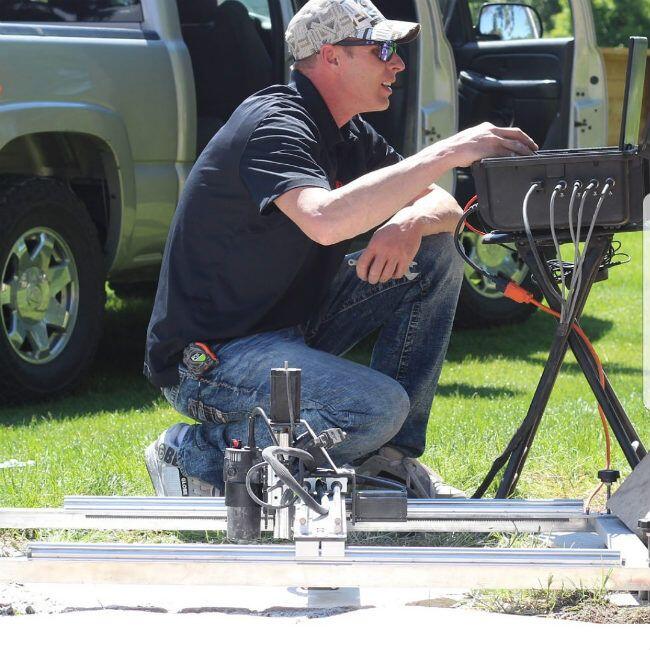 Mr. Ashworth has developed a system that is portable and allows for existing businesses or entrepreneurs to market their services with virtually no competition in an untapped marketplace.  We provide a low-cost entry platform with full-training and support.  Coupled with profit margins, as high as 90% we refer to it as a "business in a box".
At RedArt Technologies we strive to be the very best in the business.  Our motto, "Your Life is Our Expression," says it all.  To us, that means when you own a CNC Pro system, either as a customer or a distributor you are part of the RedArt family and share our excellence-driven culture.  It is in our best interest that you understand every facet of Red Art's CNC Pro and the technology so that you and your business can thrive!
The RedArt Technologies CNC Pro is the first portable engraving system, designed to travel anywhere and engrave anything on any surface.  The CNC Pro is shipped and stored in a waterproof, high-density plastic case.  Secured in customized foam lining, that provides the durability and protection for all components.  This allows the CNC Pro to be the most mobile machine of its kind on the market.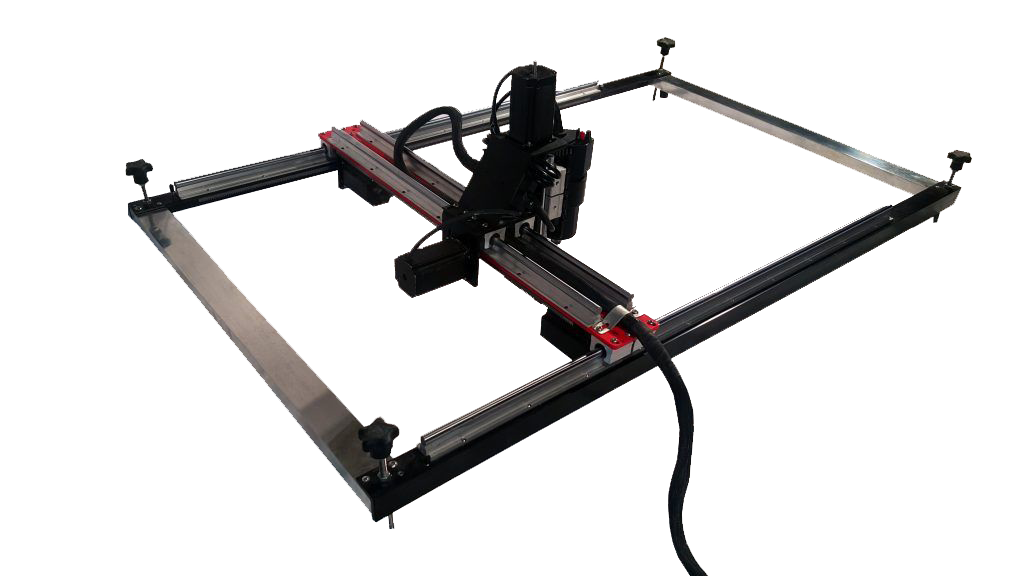 Adjustable rails system
The CNC Pro is truly revolutionary in its design. It is the first portable CNC machine that can disassemble and reassemble on any job sight. Additional Linear Rails extensions are available to make machines 24 by 36 to 24 by 72, within minutes, to achieve the optimal engraving size for bigger jobs.
Floating Z-Axis
The CNC Pro's original floating head design makes it easier than ever for engraving on uneven surfaces. The Z-Axis can be unlocked or locked for engraving on wood, plastic, acrylic, concrete, glass, rubber, granite, tile, drywall, soft metals and many more. Virtually any solid surface is engravable and can be engraved with precision of .006 and control to assure the best quality for your project.
Rigid Frame & Components
The CNC Pro's groundbreaking frame uses aluminum rails, hardened-steel pins and precision machined joints, making it the most rugged, durable and versatile CNC machine on the market, today. We use quality components for superior precision and control that impress clients every time they use it. All of the CNC Pro's electronics are covered by a one-year warranty and are designed and built using the latest CNC technology in the industry. Built in America and Built the American Way!
Top Of The Line Electronics
RedArt Technologies uses the latest advancements in CNC technology. X, Y, and Z axis inputs are controlled from an independent motor-driven system that links to the laptop provided via an Ethernet port. The laptop control board is incased in a hard-plastic military grade water-resistant case. It protects and keeps the computer and components safe and free from fine dust, dirt and moisture while in operation on site or during transportation.
Vertical Capability
The CNC Pro not only engraves on horizontal surfaces it's also able to engrave vertical surfaces with a depth of up to 2 inches. This allows for increased versatility more abstract designs. To achieve your clients vision and needs with high precision and control.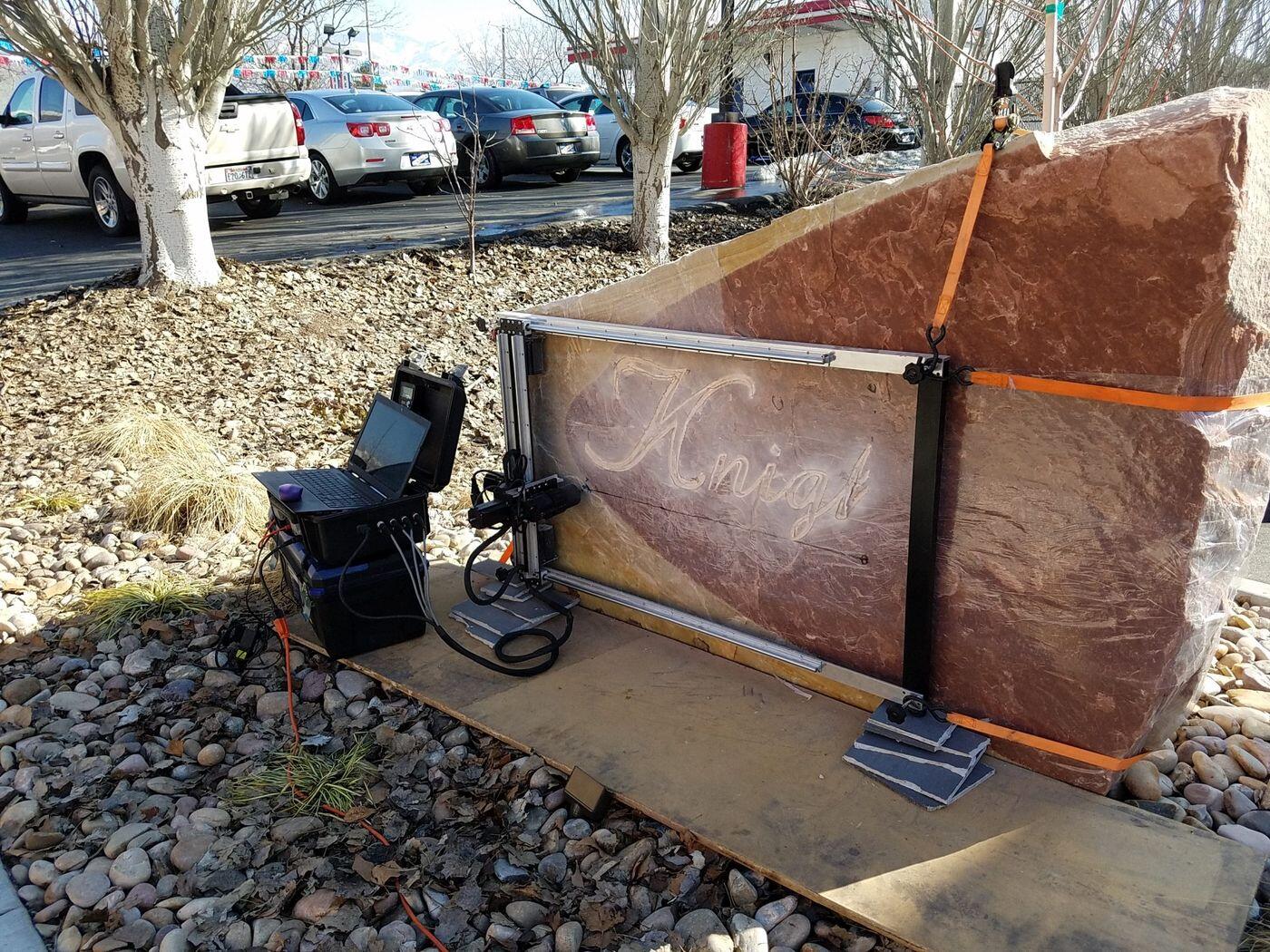 Maximum Protection
Every CNC Pro is shipped and stored in a customized, military grade case to protect all components, both on site and in transit.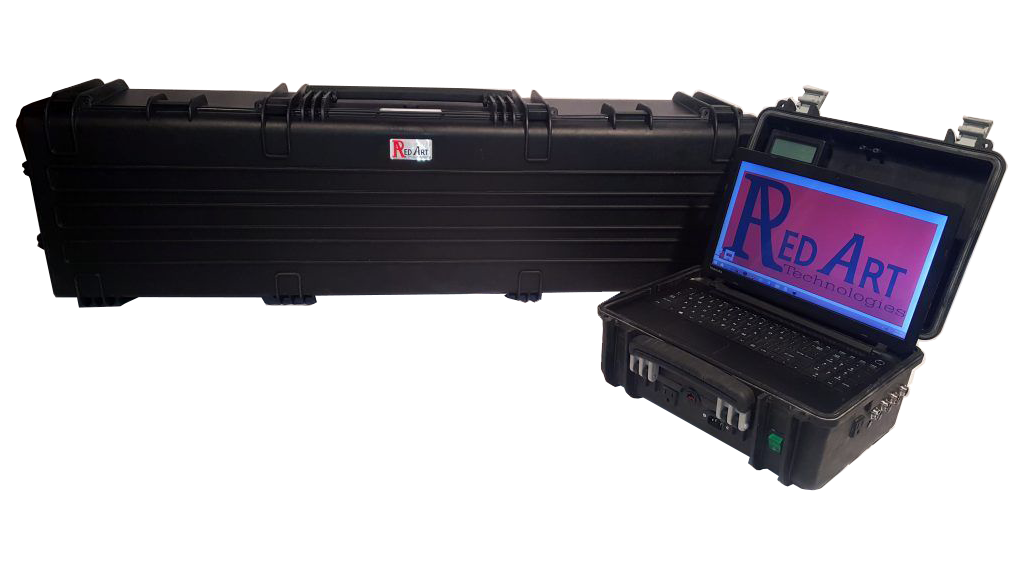 Are you ready to be your own boss?
if yes, then click --> hell yeah