Sitting in this CNC Pro owner's office hangs a picture of a dog in between two fire hydrants, with the title "Decisions, decisions". A wise teacher once said, "Our decisions whether good or bad are determined by how we make them, not by what the consequences are." Some decisions are more important than others, like who you are going to marry, or not marry. A business owner cannot always make correct decisions, but their decision-making has to be done with integrity; and with the best possible information on hand.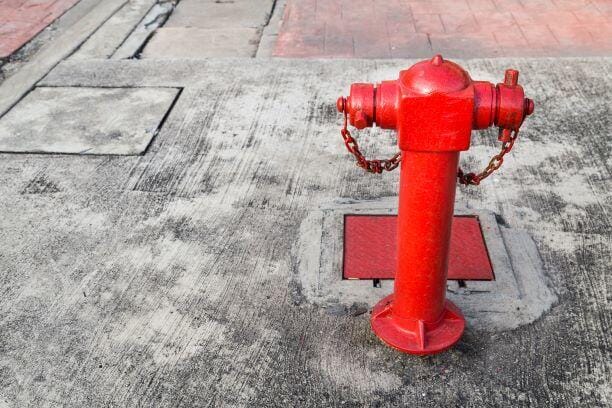 Over the last 5 years Red Art Technologies has seen an increase in demand for our concrete engraving system. With sales in the first quarter meeting and exceeding those from entire previous years, we are excited about the future and the prospect it brings.
Together with industry leading information developers, we have created a proven, self-paced training program that equips users with the knowledge and the confidence necessary to get started in the concrete engraving business. We are pleased to announce plans to illustrate step-by-step instructions on how to build your business using digital marketing methods that build over time and render results. Keywords, quality images and phrases, including those regarding a business' region and services can make any business stand out from the rest and increase its online standing.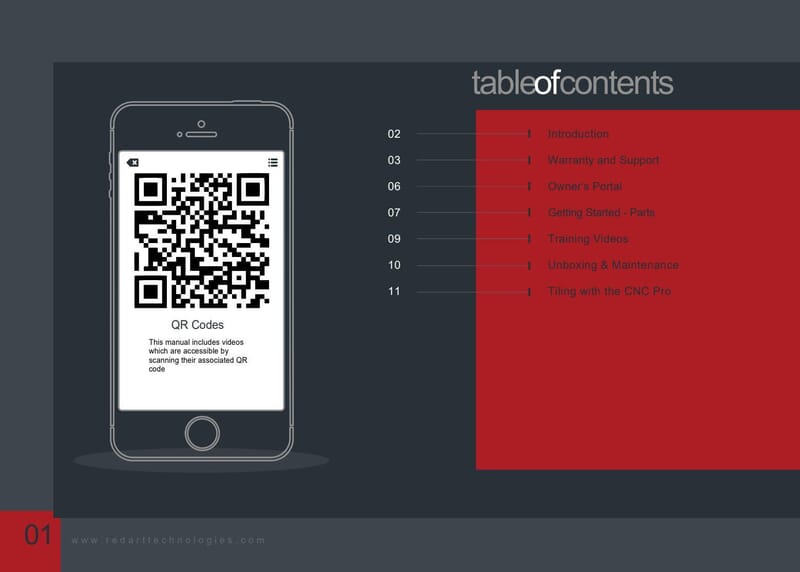 We've all seen the benefits of signage everywhere we go.  At the super market, home supply store, pharmacy, etc. When it comes letting people know important information, floor signage is king. Before the CNC Pro, the only option was stamping, hand engraving or sandblasting (which is no longer OSHA approved). Stamping requires that a mold be fabricated, then placed on a prepared surface at precisely the right time, once the surface sets, there's no going back. As for hand engraving, being on your hands and knees, isn't ideal. On the other hand, precision CNC surface engraving brings surfaces to life with logos, text and designs.
Concrete is everywhere, with this comes endless possibilities for safety signage, self-expression, art, education and advertising. Schools, universities and non-profits see the benefits of maximizing their existing surfaces by offering fundraising opportunities that recognize donors.
One such example is the Episcopal School of Baton Rouge, Louisiana. They took an existing concrete plaza in front of their science center and turned it into a giant Periodic Table of Elements. Each element is engraved with a sponsor's name. Other applications include engraving boulders, walls, walkways, driveways, patios and entries.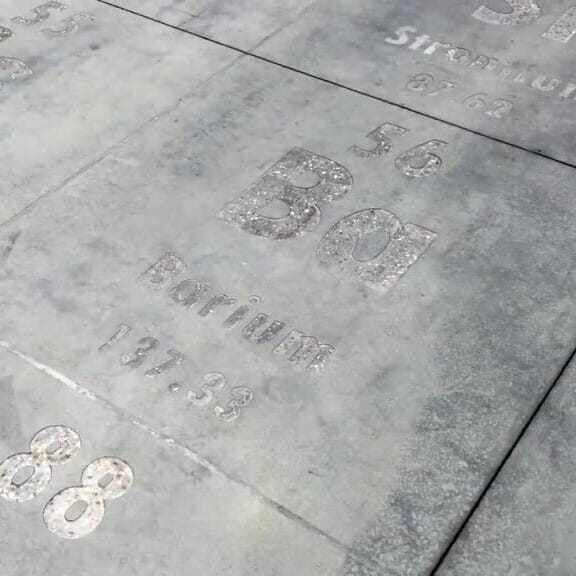 I invite you to take in as much information possible regarding our product and ask yourself, "Why should I not buy this machine?" Make your decision with integrity and, if you're "lucky" like me, ask your better half the same question. Don't be like the dog in the poster stuck between two fire hydrants.